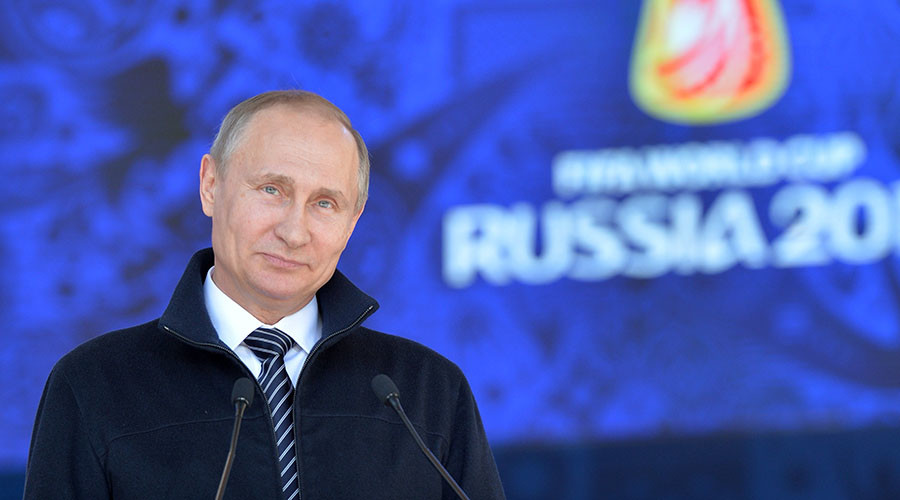 President Vladimir Putin expressed concern over delays to some of Russia's preparations for the 2018 World Cup on Tuesday, warning there were no grounds for complacency.
The tournament will be held this summer at 12 venues in 11 Russian cities – Moscow, Saint Petersburg, Sochi, Kazan, Saransk, Kaliningrad, Volgograd, Rostov-on-Don, Nizhny Novgorod, Yekaterinburg, and Samara.
Pavel Kolobkov, Russia's sports minister, confirmed that a backlog of work has been noted at 12 construction sites, much to Putin's dismay.
"Any delays in the preparation for the World Cup are inadmissible," Putin said at a meeting of the presidential council for sports.
"Solving problems is mostly complicated at the final stage and we should pay very special attention to it.
"In the final stage, it may seem that everything is done. But if something hasn't been completed it means that nothing has been done. And if we [allow ourselves to] relax, we'll never bring things to a close."
The primary source of concern appears to be the 45,000-seat World Cup stadium in Samara, which has been plagued with delays over the past year.
Kolobkov confirmed that venue remains behind schedule but insisted plans are in place to ensure it is completed on time.
"There are some delays at different stages of construction at the stadium in Samara," Kolobkov said, adding that the company building the venue had been fined.
"A timetable for making up for the delays and [a system] for the daily monitoring of the venue's completion have been established."
Moscow has eased visa regulations for foreign fans and pumped billions of dollars into stadiums, hotels, and other infrastructure.
Russia has opened an information at its London tourist office in a bid to ease English fans' fears regarding hooliganism after a number of unsavoury scenes involving Russian supporters at Euro 2016.